Life's Always an Adventure
Medium pays my writers in SWAG, and while I recognize that they are all highly entertained by that, they'd much prefer to be paid in real dollars. Or even PayPal, Venmo, Cash app or Zelle dollars.
Rachael Ann Sand got some monogrammed toilet paper. That stuff's the shit.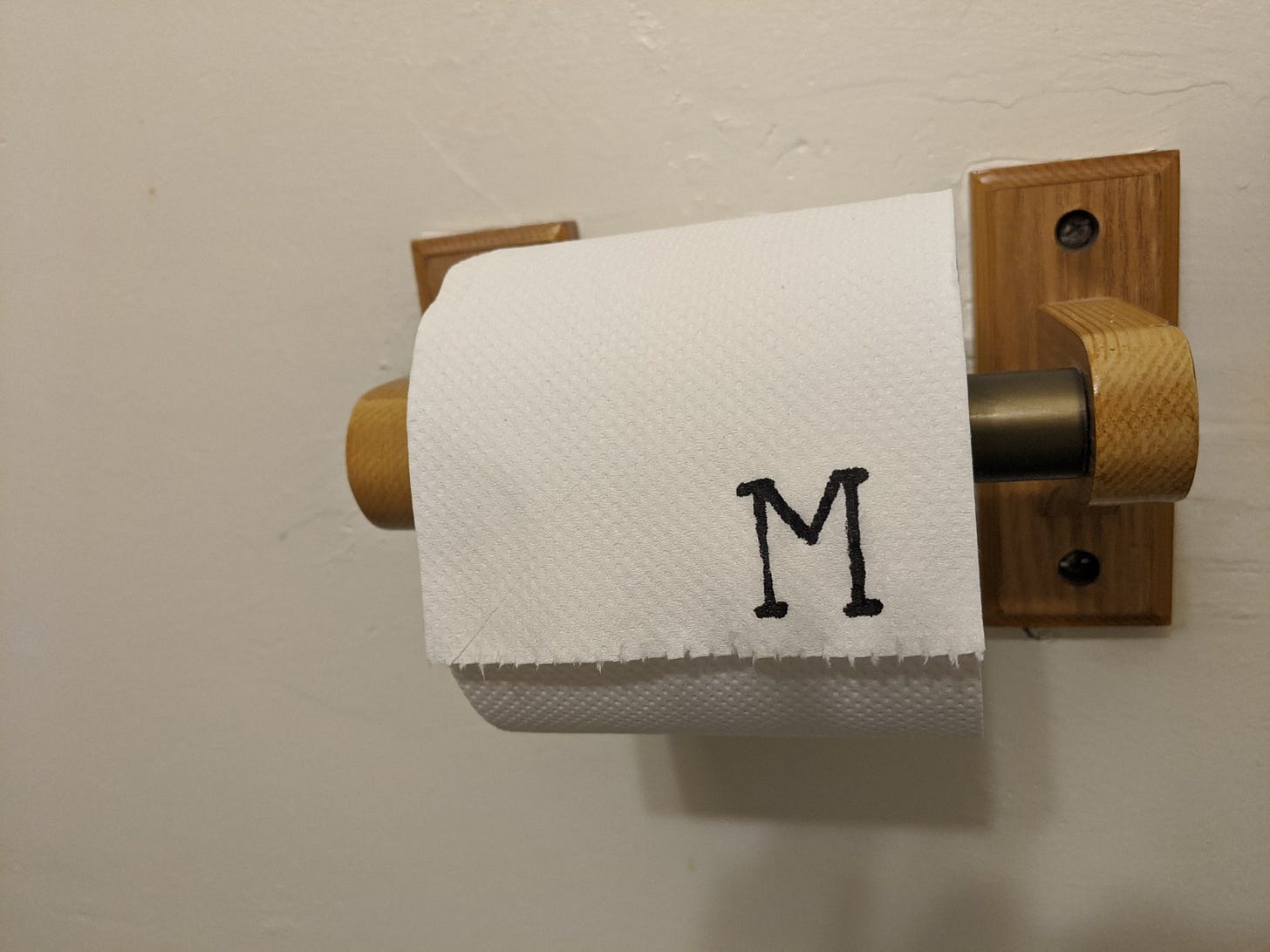 I wrote a writer's prompt about it and Marilyn Flower copyrighted a new term.
Are there any boundaries we cannot push in the name of getting a laugh?
---
I've been running contests for months, paying the writers who faithfully contribute to my Medium publications out of my own pocket. I'm happy to do it. They deserve it.
But they deserve so much more.
If you are reading this, help us crowd source our next contest. We'll let you vote for winners. We'll bring you many more funny stories. And we'll pay out some real bucks to our writers.
What do you say? Are you in?
Make a contribution to the July/August MuddyUm contest. You'll be laughing, guaranteed, for at least the next two months.
Send any amount in contribution to the fund to Paypal.me/ElfWorks and make sure to write "MUDDYUM WRITERS CONTEST" in the comments. I'll write a newsletter thanking all the contributors by name. Let me know if you want your name kept out of it.
I was always a big fan of Anonymous. They wrote some funny stuff in their own right.
Thank you for supporting a great group of very funny humorists.
You can also support the editorial staff. Subscribe to my newsletter and pay a mere pittance, and I'll actually publish more stuff here on Substack.
Enjoy some summer sunshine.